2022 Annual Statistics
The following graphs represent statistical information on adult criminal cases received by the District Attorney's Office.
Some cases received may not be filed until the following calendar year. Similarly, cases filed includes some cases received the prior year. These data sets are not created to account for that.
January 1st, 2017 to June 30th, 2022 YTD
---
All Cases Referred and FIled
Year-over-Year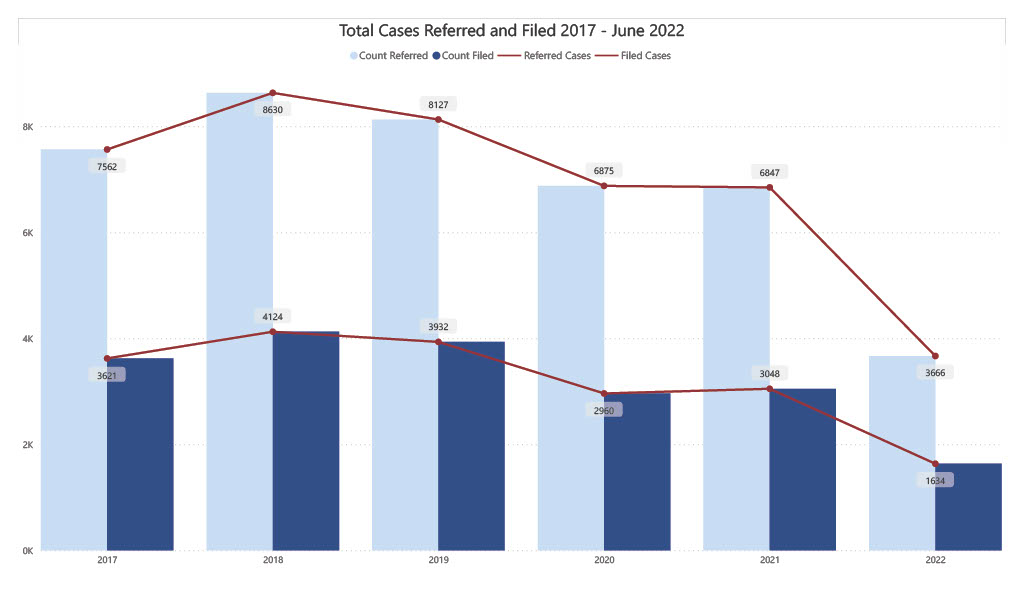 Quarter-over-Quarter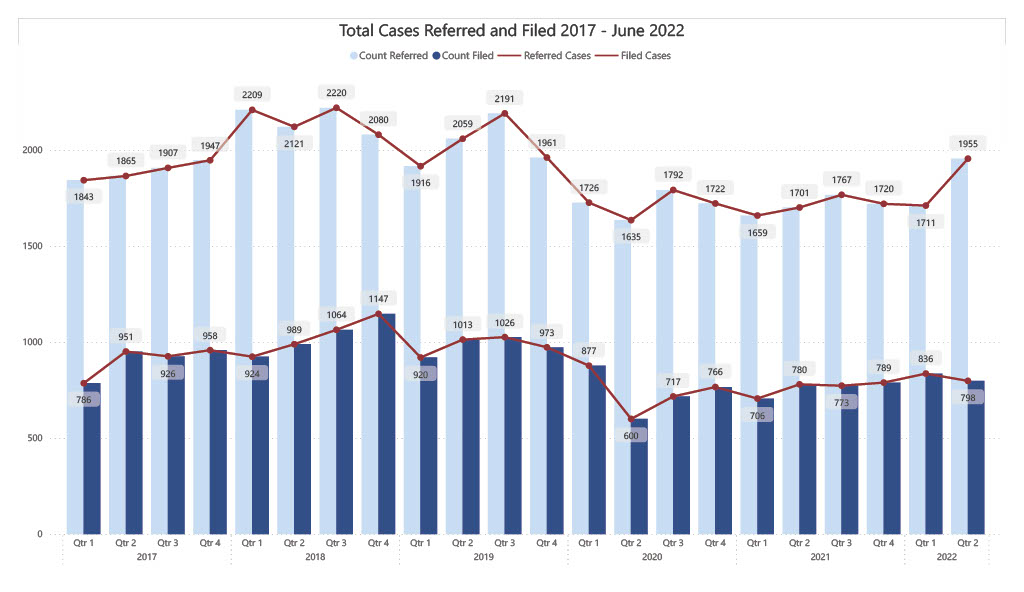 ---
Misdemeanor Cases Referred and Filed
Year-over-Year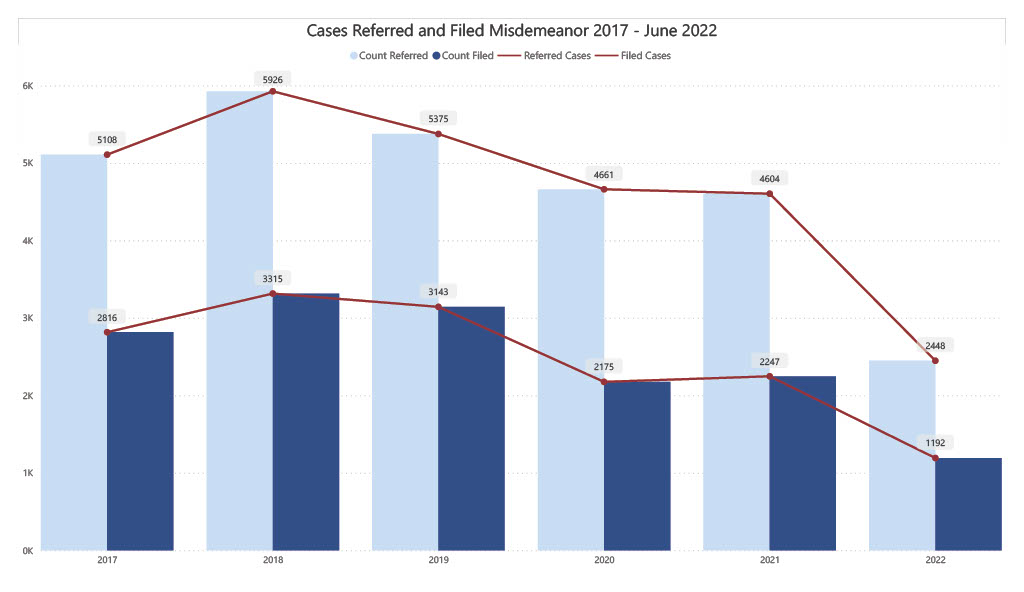 Quarter-over-Quarter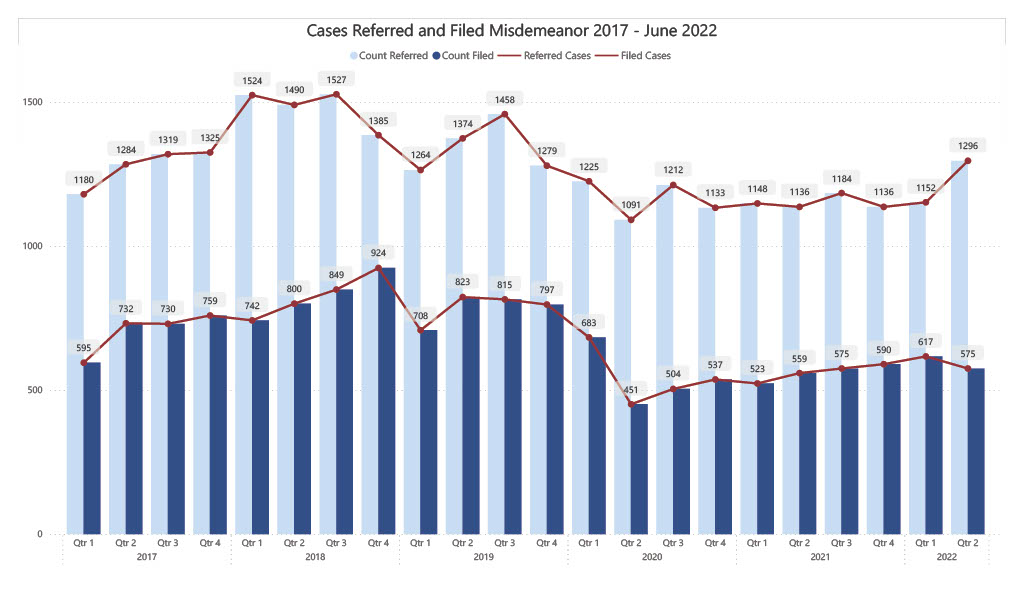 ---
Felony Cases Referred and Filed
Year-over-Year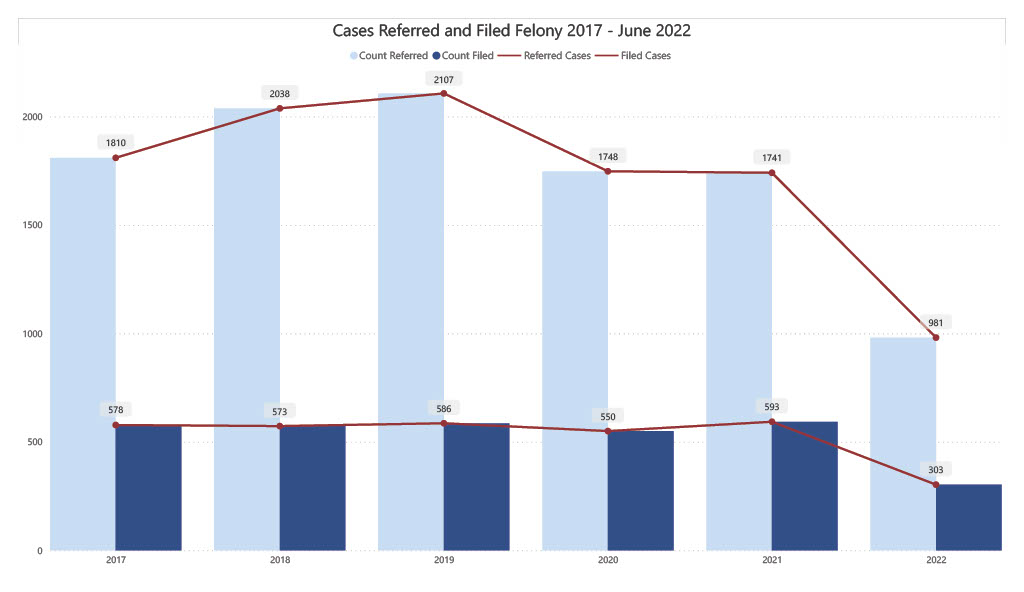 Quarter-over-Quarter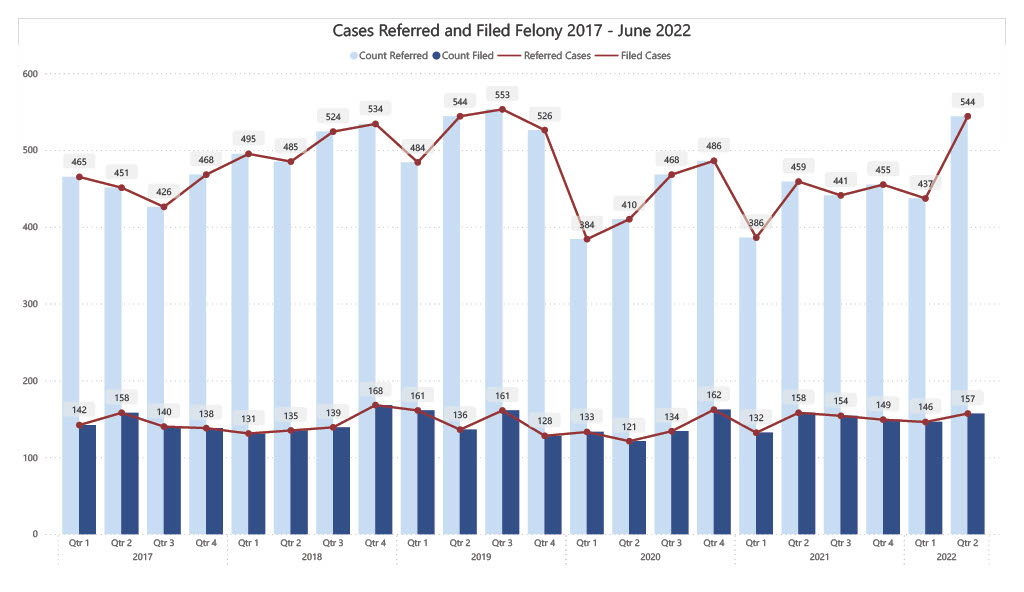 ---