Longtime Prosecutor Appointed to Assistant DA
August 13, 2020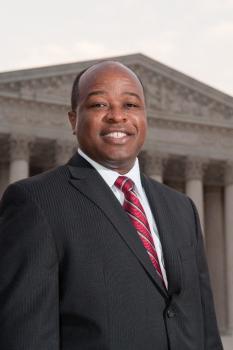 Longtime Prosecutor Appointed to Assistant DA
Otis Bruce Jr. is well known for his community service.
San Rafael, CA – Marin County District Attorney Lori Frugoli has appointed prosecutor Otis Bruce Jr., a respected 30-year employee, who was the first African American prosecutor in Marin County history 25 years ago, as the department's Assistant District Attorney - the number 2 position in the office.
Please see attached document for full press release.
Document Download: Press-Release.-Otis-Bruce-Jr..pdf