Opening in our office for Deputy District Attorney II
January 17, 2023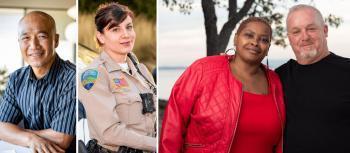 Our office opened a recruitment for one (1) full-time regular hire fixed term Deputy District Attorney II.
A recruitment for this Deputy District Attorney ll position will close at 4:00 pm on January 30, 2023. A job flyer describing this position is attached.
We encourage all who are interested to apply for the position.
Document Download: Deputy-District-Attorney-ll---DUI-Fixed-Term-Flyer.pdf