We are Collecting Donations of Jeans and Other Denim in April
April 17, 2023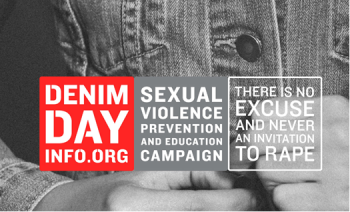 The Marin County District Attorney's office is collecting donations of jeans and other denim items in the month of April to support victims of sexual assault.
The District Attorney's office has collection box in the lobby of its office building, at 3501 Civic Center Drive, Room 145. The lobby is open 8:00AM to 4:30 p.m. Monday through Friday. Members of the public are encouraged to visit the lobby during those hours to drop off any denim donations they have.
April is Sexual Assault Awareness Month. On average, there are 463,634 victims (age 12 or older) of rape and sexual assault each year in the United States, according to data from the U.S. Department of Justice.
Sexual Assault Awareness Month includes Denim Day, on April 26, when everyone is encouraged to wear denim in support of sexual assault victims.
Denim Day originated when women of the Italian Parliament wore jeans in protest of the high court's decision in the 1998 to overturn a rape conviction. The court justices ruled that since the 18-year-old victim wore tight jeans, she must have helped the attacker remove them, thereby implying consent. Subsequently, the rapist was set free.